Release date: October 27, 2021

About this release
Version 6.10 of DRACOON for iOS for DRACOON cloud users was released on the App Store on October 27, 2021 and replaces the previous version 6.9.
New features
New

Make files available offline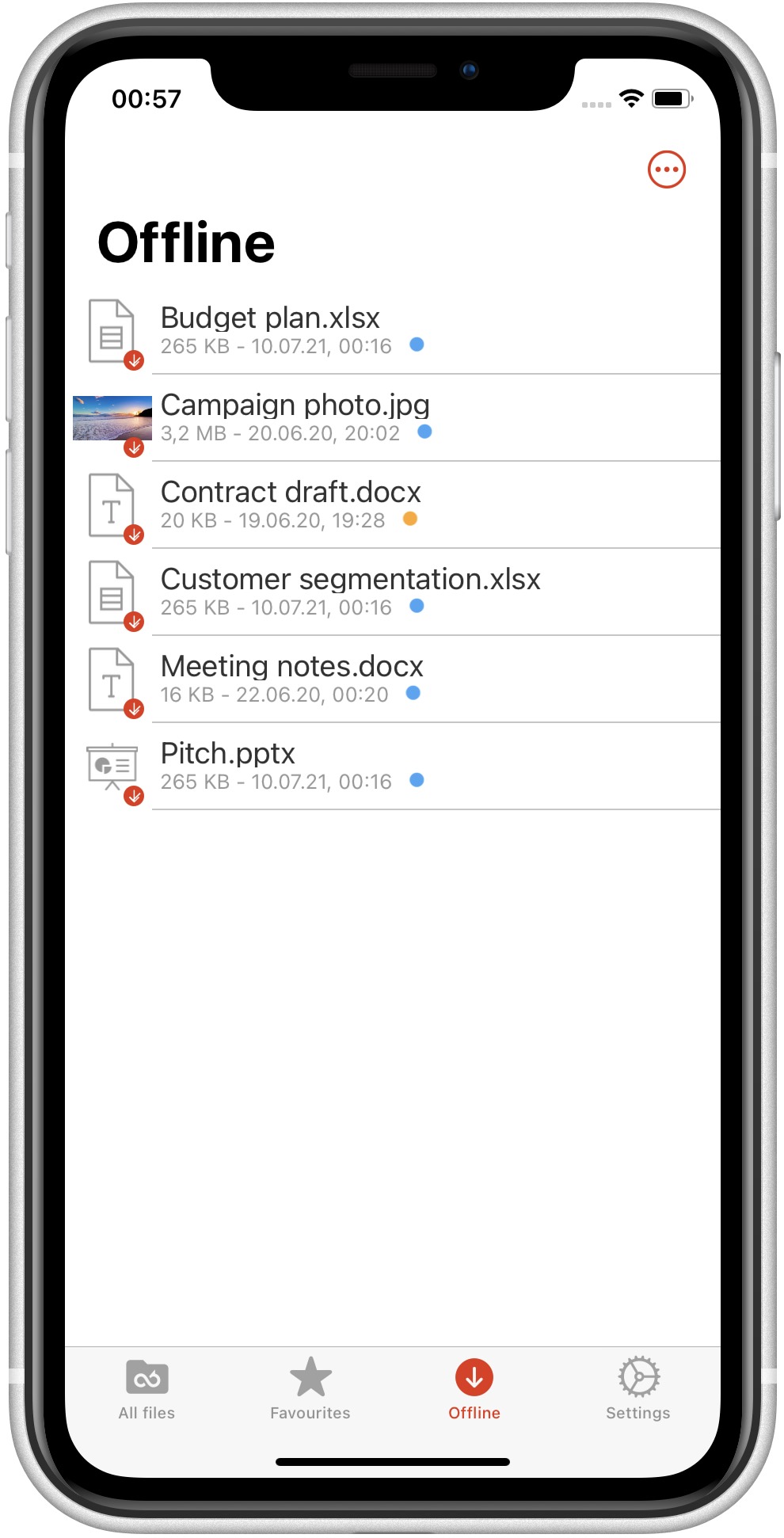 Files from DRACOON that are absolutely needed and must always be available on the iPhone/iPad regardless of Internet availability, can now be downloaded permanently to the device with DRACOON for iOS and made available offline. The selected files are listed in the new Offline pane and can be opened from there at any time.
Automatic update
If one of the offline files is updated in DRACOON, DRACOON for iOS recognizes this and updates the file automatically so that the latest version of the file is always available on the device (By default, files are only updated when a Wifi connection is active—this can be changed in Settings, if required. If the DRACOON app is running in the background, the update of the offline files begins as soon as the DRACOON app is brought to the foreground).
Make entire data rooms/folders available offline
It is also possible to select an entire data room or folder to be kept offline—as a result, all existing files in the room or folder will be automatically downloaded and made available offline (except subrooms/subfolders; up to 100 files with a total maximum size of 1 GB).
New

Open/view files with a single tap

In DRACOON for iOS 6.10, it is now sufficient to tap a file just once to download and open or view it. Previously, the first time a file was tapped, it was only downloaded and then had to be tapped once more to open or view it.
Due to this change, files can now be opened or displayed faster and more conveniently.
Improvements and bug fixes
Version 6.10 of DRACOON for iOS also contains minor improvements—for example, when exporting files from DRACOON via the iOS Share panel.
For a complete list of changes, see the technical release notes below.

Technical release notes
All changes in DRACOON for iOS version 6.10 can be found in the technical release notes: