Release date: July 5, 2021

About this release
Version 6.6 of DRACOON for iOS for DRACOON cloud users was released on the App Store on July 5, 2021 and replaces the previous version 6.4.
New features
New

Gallery view

DRACOON for iOS version 6.6 now offers a gallery view as an alternative to the traditional list view. The new gallery view is especially useful for data rooms and folders with many images and PDF files, as it displays larger thumbnails for these file types.
New

Display of classification and expiration date for each file

The classification and, if present, the expiration date of a file are now displayed for each file—it is no longer necessary to open Details to view them. The view is similar to the DRACOON Web App: Different colored dots indicate the classification; a clock icon next to a file indicates that the file has an expiration date: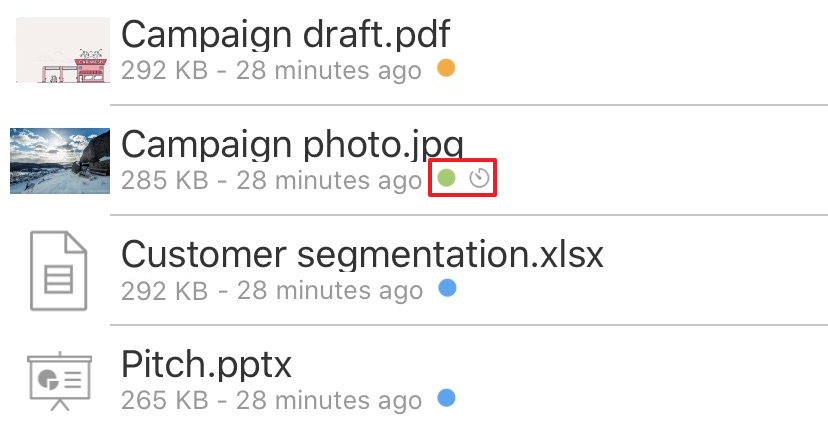 New

Change file classification

The classification of a file can now be changed directly in DRACOON for iOS—it is no longer necessary to switch to the DRACOON Web App for this.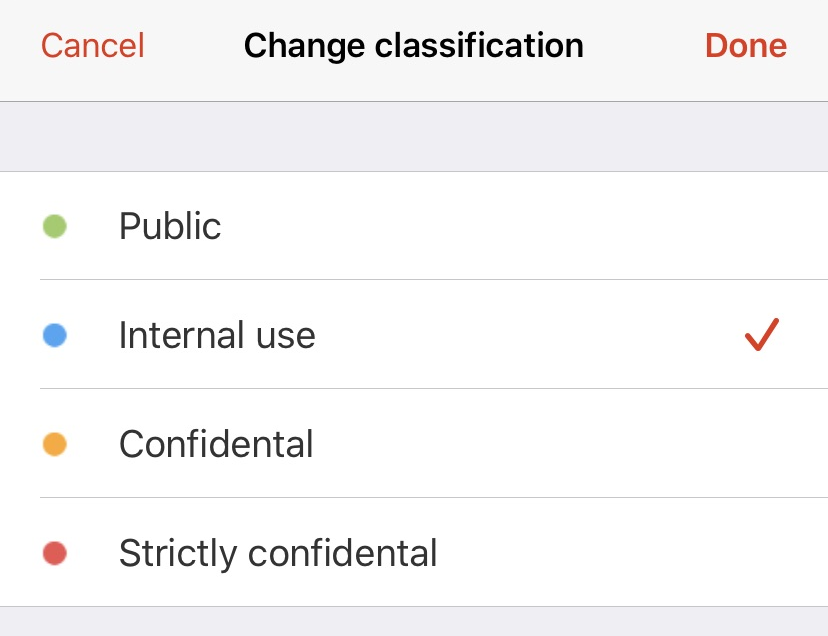 New

Ability to create random secure passwords for shares and file requests

Previously only available in DRACOON for Outlook, now also available in DRACOON for iOS: Creators of shares and file requests now don't have to find complex passwords anymore on their own. By tapping Generate Password, a random complex password is automatically generated that meets the specified password requirements. Afterward, the password can be copied to the clipboard right away for forwarding using the new Copy button.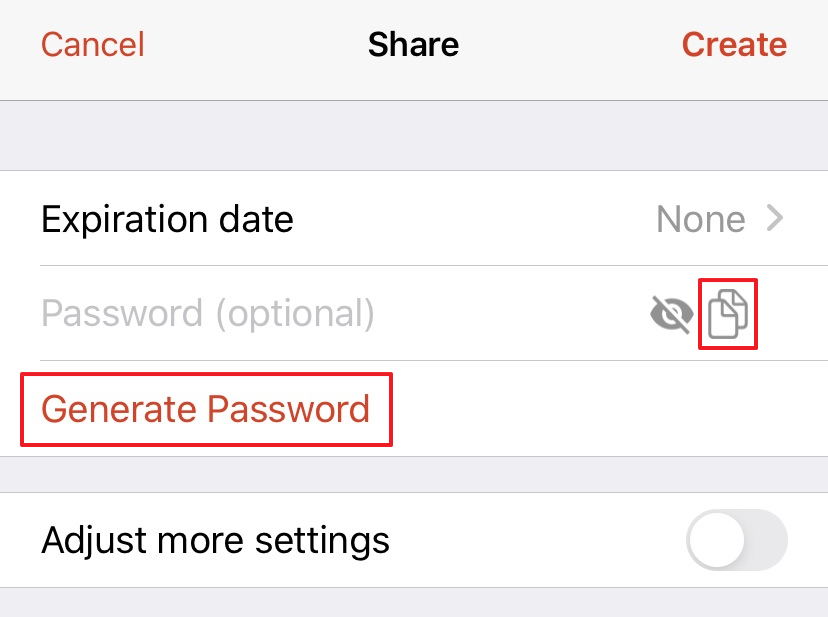 Minor improvements and bug fixes
Version 6.6 of DRACOON for iOS also includes numerous minor user interface improvements as well as bug fixes. Also, when uploading files, DRACOON for iOS now tries to transfer the original modification date of the files to DRACOON (due to iOS limitations, this is not always possible, e.g. when uploading the camera roll).
For a complete list of changes, see the technical release notes below.

Technical release notes
All changes in DRACOON for iOS version 6.6 can be found in the technical release notes: