Release date: February 7, 2020

New feature: Setting "Limit number of downloads" for shares
When creating a share in DRACOON for iOS 5.11, the number of maximum downloads allowed via this share can now be set. (In other DRACOON clients like the DRACOON Web App, this setting was already available).

Change: Data room icon and new names for shares as in the new DRACOON web app
In the course of a planned unification of all DRACOON client software, the new version 5.11 of DRACOON for iOS contains a new icon for data rooms, which is styled after the one from the new DRACOON Web App: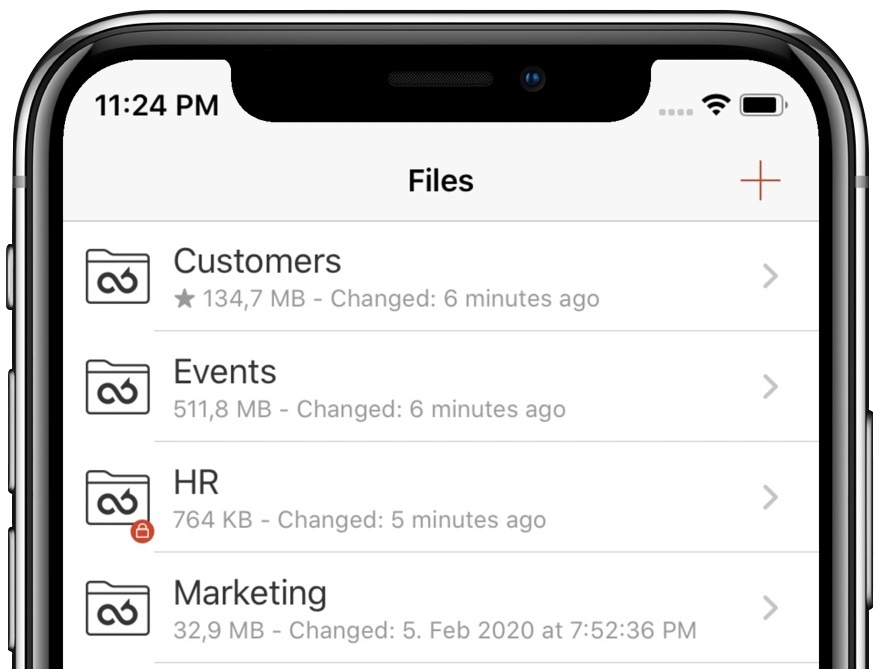 Encrypted data rooms can be identified by an additional lock icon.
Also, the names for download and upload shares have been adapted to the corresponding new names from the new DRACOON Web App:
Download shares are now called just Shares.
Upload shares are now called File requests, so the corresponding command in the app is now called Request files.

Minor improvements and bug fixes
Version 5.11 of DRACOON for iOS also contains some minor improvements and bug fixes.
For a complete list, see the technical release notes:
Technical release notes for DRACOON for iOS 5.11