Problem
The installation of DRACOON for Outlook is aborted with the error message 0x800700e8 The pipe is just closed.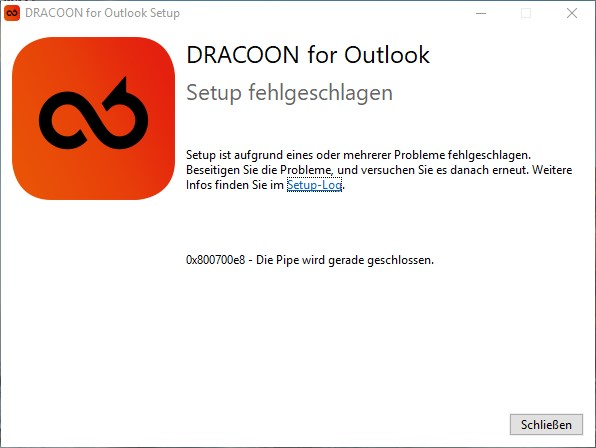 Solution
Temporarily disable the real-time protection of your Avast virus scanner before starting the installation.
More information
This problem can be caused by an Avast virus scanner. Avast blocks access to the installation files so that they cannot be copied.